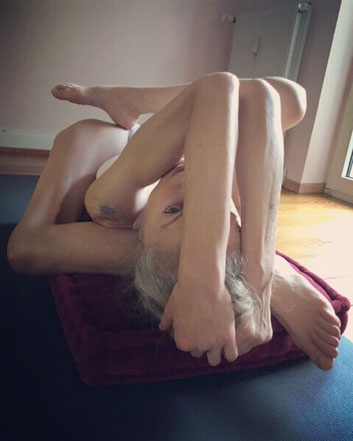 Most of us know that feeling. A strange sense of unease that something is not right. That something bad could happen but we can't quite put our finger on it.  A feeling of insecurity ... of anxiety, even fear. It is always there lurking in the background. Some of us are so used to it that we don't even notice it anymore.  We live with it or rather spend our live living according to it. It has become normal. We have plans for the future that we hope will make it go away. Once we have more money, a better job, more stuff etc., everything will be perfect and we will be ok .... we will be safe. This kind of living is extremely limiting and disquieting, particularly because the future does not exist. It is a just a concept - we are chasing a ghost. 
Have you ever asked yourself what you would do in your life right now if you weren't scared? Worried about consequences? Are you truly living your life or are you being lived by your fears?
This fear has nothing to do with the world around us. Most of us are seldom in immediate danger. It has something to do with the world within us. The source of this obscure unease is our own mind. Most of us are not aware of this which is why we seek relieve in the outside world. And this is also why we fail to get it. We have a constant thought monologue running in our head that takes up most of our attention. We identify with it. We believe we are it. For most people this monologue is negative. It paints a bleak picture of the future and/or laments over the past. It creates all sorts of drama based on our personal conditioning. That's why it is so successful in keeping our attention. It knows how to push our buttons. We're living a bad dream. 
The question is whether we are ready to leave the comfort of our treadmill. Yes, there is also an element of comfort in suffering, complaining and procrastinating. If we have identified with our fear and drama we may even want to protect it. We get angry if it is questioned. Many people are so scared of change that they rather stay in the comfort of the familiar drudgery and suffering.  
But it is not human nature to be negative, judgmental or anxious. That is ego's nature. There will always be challenges in life. It is how we grow. But they never last. By transcending our conditioned thinking, we can free ourselves to meet life's challenges in the present moment where they can be dealt with. We cannot deal with an illusory problem. We have to suffer it. To free ourselves is simple but not easy. It requires much discriminative power to get out of this mindset because we've been stuck in it for a very long time. But it can be done.  People are doing it all the time and so can you. Are you ready?